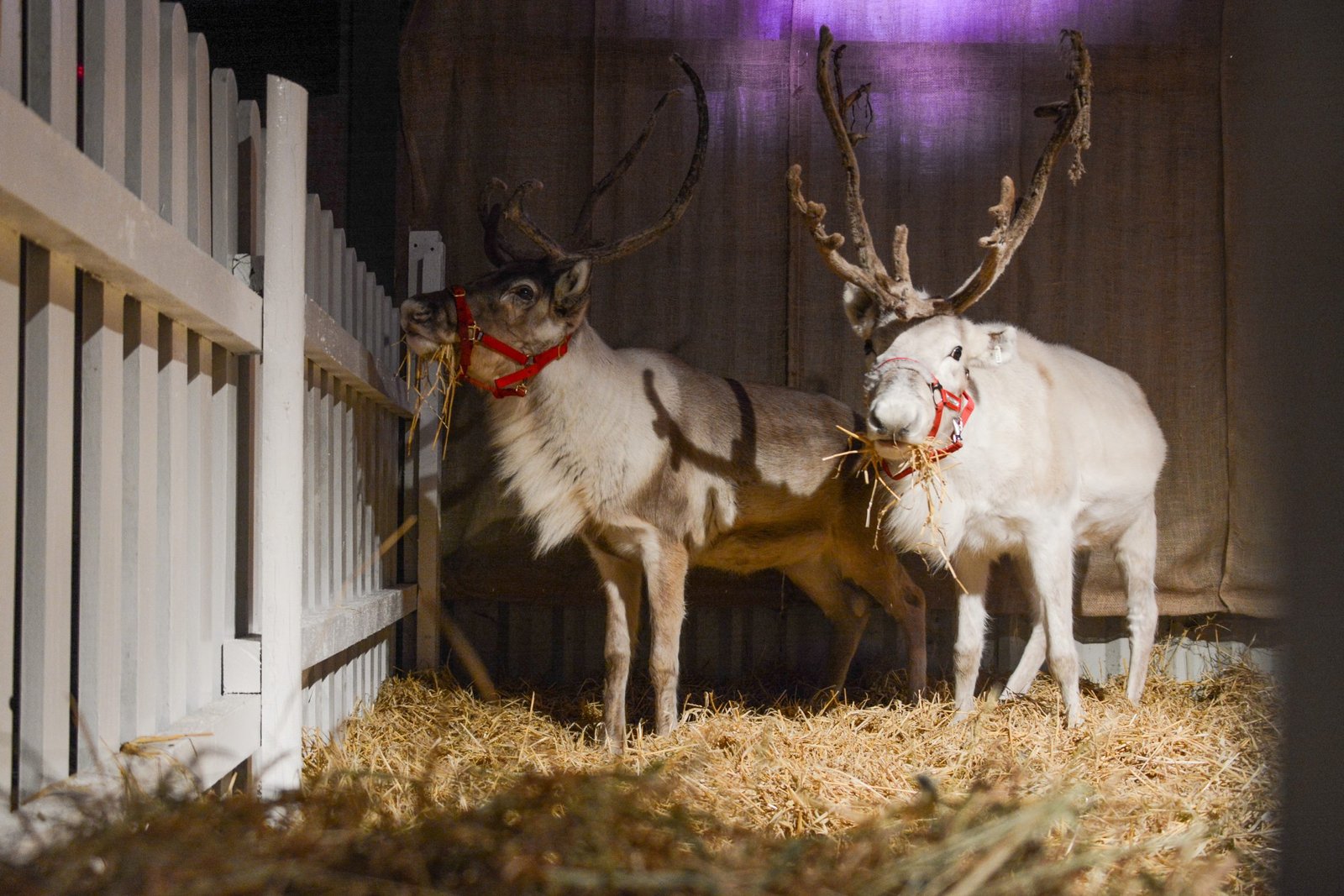 Father Christmas and Reindeer Experience
Book your individual meeting with
Father Christmas between 10am – 3:30pm
SORRY ALL DATES ARE NOW SOLD OUT FOR FATHER CHRISTMAS 
Our Father Christmas & Reindeer Experience is magical for children. They will get the chance to meet Father Christmas and two of his reindeer.
Father Christmas will be tending to his reindeer and telling you all about how he prepares them for the job of travelling the world on Christmas Eve.
Each child will have the opportunity to tell Father Christmas about their wishes and receive a small gift, have their picture taken with him on the sleigh, and put a letter in his personal postbox that he will be taking back with him to the North Pole.
A selection of festive food and drink will be available.
Included in your experience:
A personal welcome from the Christmas Elf
Post your Christmas list in Santa's letterbox
Have your photo taken with Santa's sleigh & real live reindeer
A small gift for each child
Book your individual arrival time below (this event is ticketed with restricted numbers for your safety).
If you wish to arrange a special time slot for a nursery, school or other group, please call us on 01305 851841 or email christmas@nutleyfarm.co.uk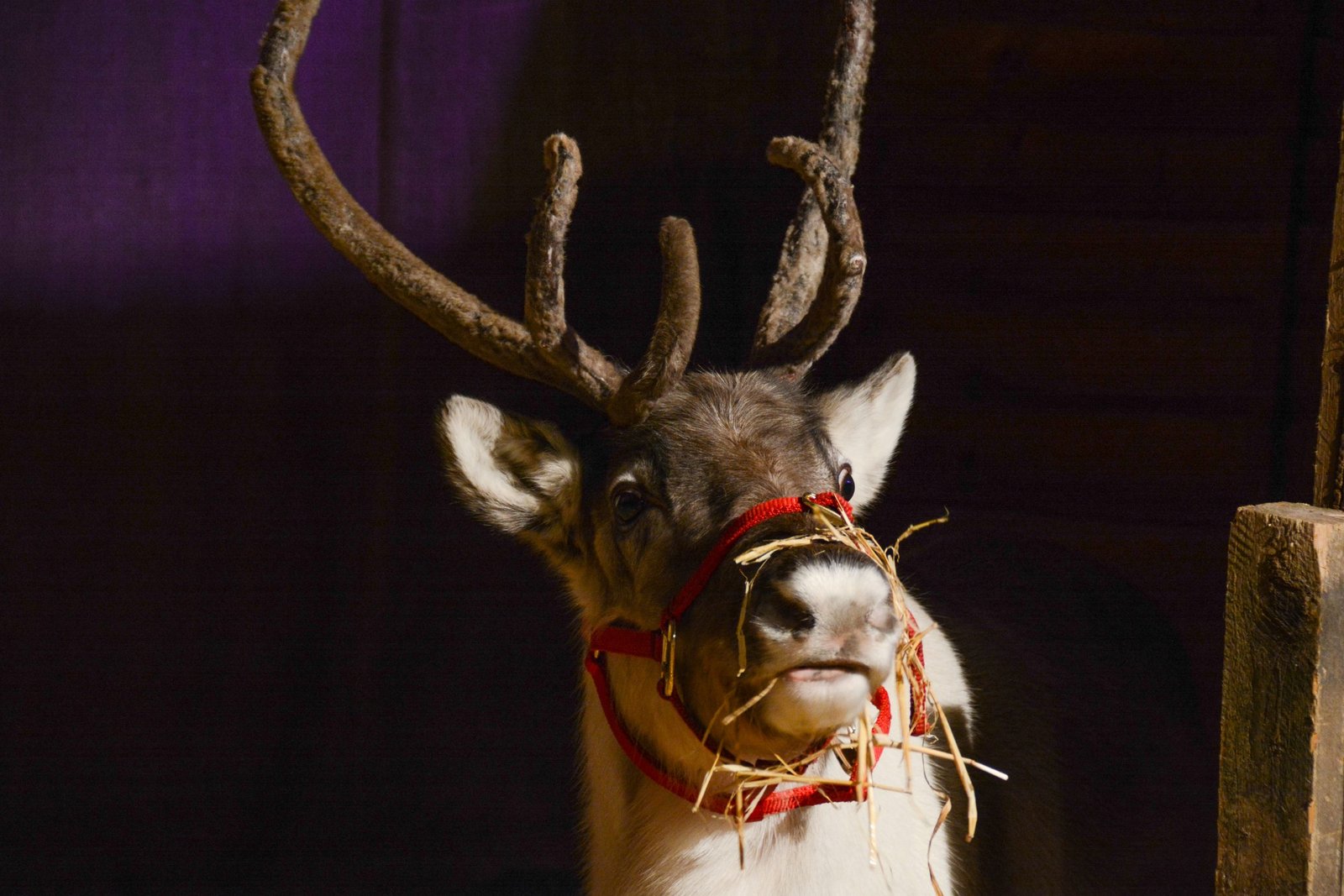 FAQs
Where is Nutley Farm?
Nutley farm is between Crossways and Winfrith Newburgh (postcode DT2 8DT). Please use the postcode and follow the signage. We are located in a rural area on a single carriageway lane so please take care and watch out for the cattle that roam the heath.
How can I contact you?
Please call us on 01305 851841 or email Christmas@nutleyfarm.co.uk. Happy to help with any enquiries or questions you may have.
What should I wear?
Our Father Christmas experience takes place in a barn, so we advise you to have suitable outdoor clothing and footwear.
Are there toilets?
We have toilets located near the refreshment area close to the car park.
Can I bring my dog?
Dogs are not allowed to attend this experience.
Can I purchase food and drink on site?
Yes you will be able to purchase food and drinks from the refreshment marquee located near the car park.
Where can I park my car?
Car parking is located on our horse exercise arena which is composed of small rubber pieces. The surface is fine to drive on, but we ask that care is taken and that speed is reduced to 5mph.
What will happen if the weather is bad? Will the experience be cancelled?
Our Father Christmas experience is an outdoor event. If the weather presents a hazard and risk to safety, any decision to cancel the event will be made by 8pm the day before you are scheduled to attend. You will be contacted by text message and email so it is essential that when booking we have all your contact details.
If we have to cancel, we will inform you of the re-booking process as soon as possible. We advise that you check our facebook page for all the latest information and before travelling to us.
If I am unable to attend on a different day, can I get a refund?
If the Christmas experience is cancelled in line with our cancellation policy and ticket holders are not able to attend an alternative night, then a refund will be considered. The transaction fee is not refundable.
Can I feed the reindeer?
Yes, you will be able to purchase Reindeer food from our refreshments area.