We give our guests that stay 4 or more nights, half a dozen Nutley Farm eggs, freshly made bread and homemade jam on arrival. If you'd like to order any bacon or sausages for your stay; or to take home with you at the end of your visit then please let us know.
Free Range Eggs
Our chickens are made up of Light Sussex, Marons, Black Rock, Bluebell (light blue eggs) and Warren breeds and are allowed to roam freely. Consequently the eggs are backed with flavour, the yolks are a vibrant yellow and they are collected still warm every day!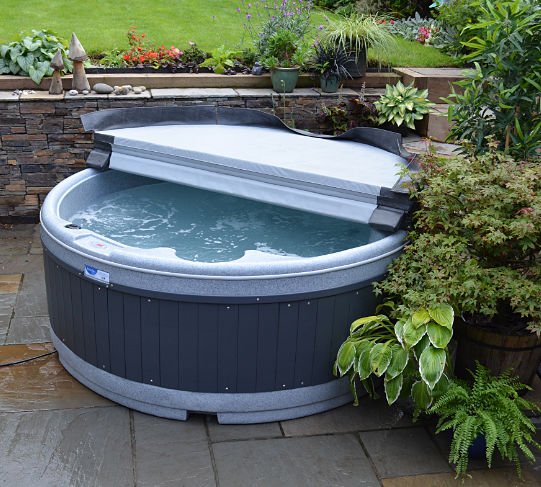 Quatro Spa Hot Tub
We are delighted to be able to offer a Quatro Spa Hot Tub for hire with your cottage booking.
Whether for relaxation, therapy or just good fun, our Quatro Spa will give you an extra bit of luxury whilst visiting us.  The Quatro Spa Hot Tub provides a smooth, full depth seating and a generous foot well for the most natural resting position. While the reclining therapy seat will provide a unique massage for even the tallest people. The Captain's Seat has a 15-point massage jet for the ultimate massaging experience.
Features:
Captains Seat with 15-point master massage jets
26 adjustable, therapeutic and rotating massage jets
Multicoloured underwater fading LED light
Drinks tray
Children Safety Lock
Nutley Lamb
Our sheep have been bred from Dorset Poll and a black Welsh Mountain Ram. The sheep live their lives on the Farm and eating mainly untreated grass and some hay in the colder months. The lamb is always very popular so do get your orders in early to avoid disappointment!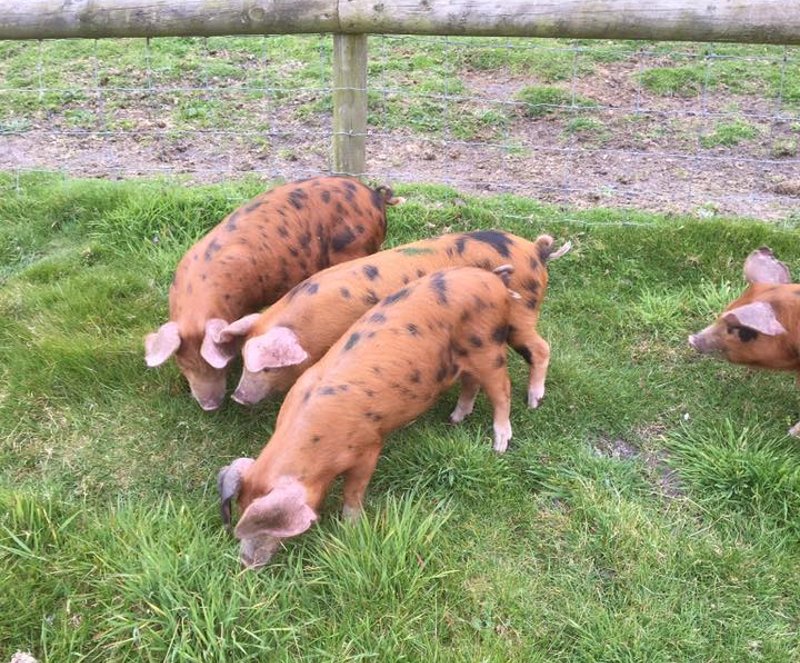 Our pork, bacon and sausages
Our pork is produced from Oxford Sandy Blacks breed. Our pigs are reared on the farm and so pork, bacon and sausages are subject to demand. The bacon we produce has an amazing flavour, it is not surprising that our sausages are always a firm favourite, low in fat and rusk so they taste just how a sausage should! All our meat is nitrate free.
Alpaca socks
We have a small herd of alpacas which are purely on the farm as pets, but their fleeces do make exceptional socks – incredibly soft and they'll keep your toes toasty on the coldest of days! You can order the socks online or pick up a pair when you are here.